Brimming with enthusiasm and professionalism,
cacaFly Malaysia has always been at the forefront of digital marketing trends.
As we gradually make our mark in the digital marketing and e-commerce industry,
we are proud to announce that we are now officially a Facebook Marketing Partner!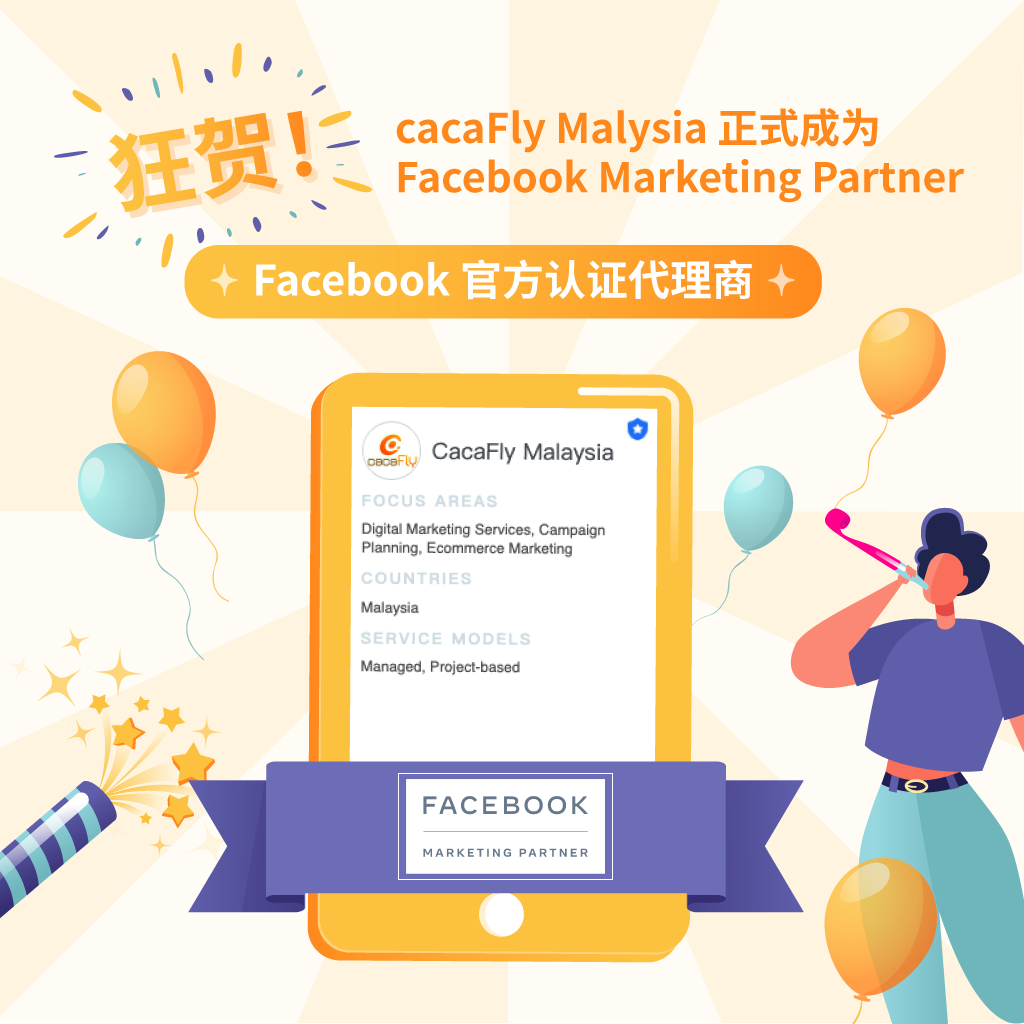 We thank Facebook for the official acknowledgement,
as well as our clients whom have supported us throughout our journey.
The cacaFly team will continue to serve and provide you with comprehensive digital marketing solutions
that maximizes your marketing efforts!
▼ Come share this exciting moment with us ▼
〔Https://s.tenmax.io/SePGB〕
---
cacaFly Malaysia 专业团队,始终⾛在数位⾏销最前端,怀抱着热情、诚正的服务精神,致⼒于作为客户最值得信赖的伙伴。专注于为品牌型与成效型客户提供⼀站式数位⾏销服务,从前期调研、中期⼴告投放、MarTech 应⽤与素材制作,到后期数据分析与策略优化,协助⽆数品牌、⽹店客户有效提升业绩,成功扩展 Online Business。若您需要数码营销布局、⼴告投放等⽅⾯的建议,现在就与我们的专业团队联系!您可 pm cacafly Malaysia Facebook 或电邮[email protected]。