With the continuous advancement of technology, our lifestyle and social interactions are rapidly evolving. In the past few years, social media platforms such as Facebook, Instagram, and Twitter have become the main channels for us to share moments of our lives and communicate with friends. On July 6th this year, the text version of Instagram – Threads was officially launched. Let's join cacaFly Malaysia to explore the features of Threads together !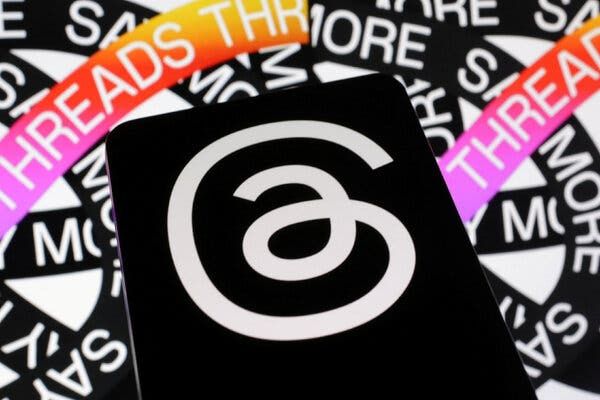 Source:Instagram
What is Threads? Why is it called the "Text version of Instagram" ?
Threads, the latest release by Meta, is also known as the "Text version of Instagram." As the name suggests, this app primarily focuses on text for social media interaction. Threads seamlessly connect with your profile, and friend list, and allow you to decide whether to publicly share your content and account. Many people find the overall user experience of Threads similar to Twitter, as it emphasizes text interactions while also enabling the sharing of photos, videos, and other multimedia content.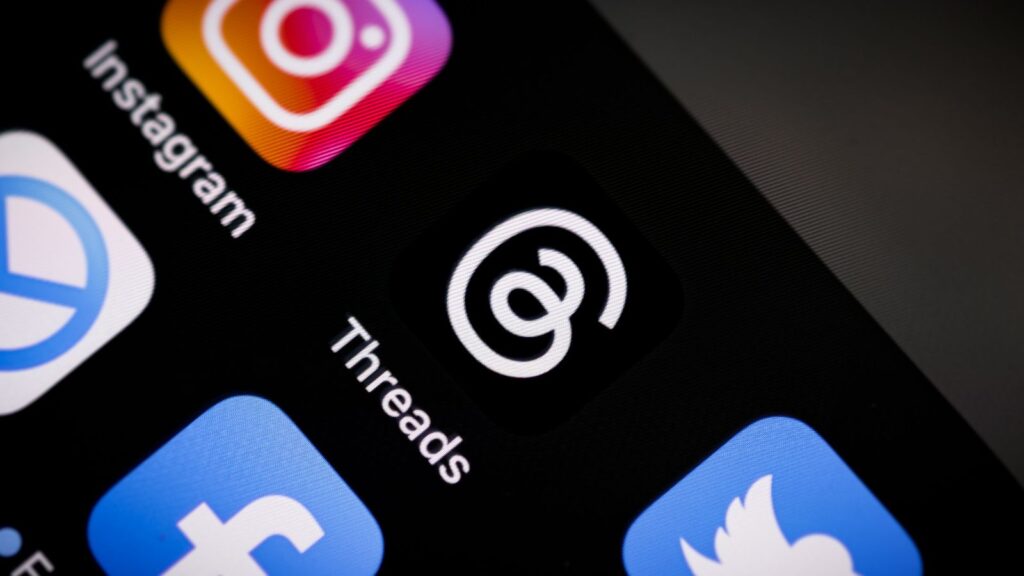 Source:Unsplash
Three Key Features of Threads :
Now that we have an understanding of the basic information about Threads, let's delve deeper and explore the features of Threads, which quickly rose to the top of the community media app download rankings.
Feature 1: Seamless Integration with Instagram, Easy Login to Threads
With Threads, you can effortlessly log in using your existing Instagram account. No need to create a new account or fill in your information again. Once you have downloaded Threads, you can directly import your existing Instagram profile. Users can use the same username, password, and personal profile as on Instagram, and they can even track the same people they were following on Instagram.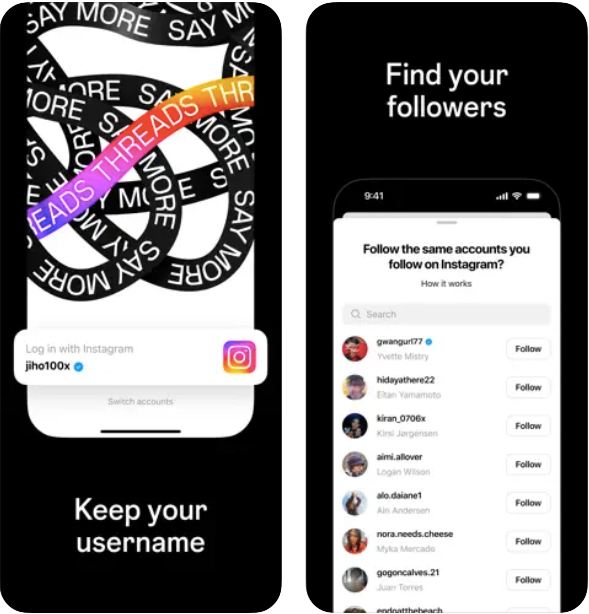 Source:Unsplash
Feature 2: Simple and Clear Interface, Text-Centric
Threads have a clean and straightforward interface that is easy to navigate, even for beginners. The main functionalities of Threads are quite similar to Twitter, with a focus on text-based content. Just like Twitter, you can interact with posts by liking, replying, and sharing. It's worth noting that currently, there is a maximum limit of 500 characters for each post.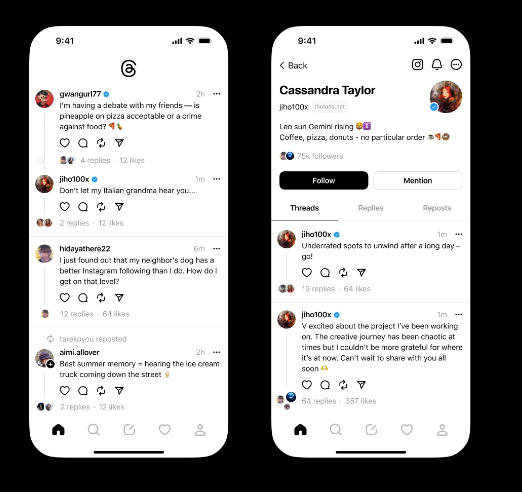 Source : Instagram
Feature 3: Posts Can Include Videos, Photos, and Links
While Threads is primarily a text-centric app, it doesn't overlook Instagram's traditional features, such as images. Therefore, in addition to text posts, Threads allows you to share posts that include both photos and videos. Additionally, you can also add external links to your posts. Currently, you can include up to 10 images and videos that are within a 5-minute time limit.
Source : Instagram
Things to Note When Using Threads!
Threads is currently in its early stages of development, and while it has many outstanding features, there are a few functionalities that seem to be incomplete:
No Direct Messaging
Currently, Threads does not have a direct messaging feature. If you want to interact with friends on Threads, you can only do so through comments or by reposting.
No Hashtags, Translation, or Location Tagging
As marketers know, both Facebook and Instagram allow the use of hashtags to promote content or products to a wider audience. Hashtags also help users discover similar content. However, Threads currently lacks the hashtag feature. Additionally, Threads does not have a translation feature or the ability to tag locations. Please note that these limitations may change as Threads continues to evolve and release updates.
Deleting the Threads Account will also Delete the Instagram Account
Another important point to note is that since you register for Threads using your Instagram account, you can think of the Instagram and Threads accounts as being linked. Therefore, currently, it is not possible to delete the Threads account separately. If you wish to deactivate your Threads account, your original Instagram account will be deleted along with it.
Unable to Edit Posts, Mistakes Require Deletion and Resubmission
When posting on Threads, be extra careful because, unlike Instagram, you cannot directly edit your posts if you make a mistake. You will have to delete the post and repost it. Therefore, to avoid the need for reposting and to ensure the accuracy of your text posts, it's important to double-check before uploading them.
Today, we shared and provided an overview of the latest Threads app. I wonder if any of you are interested in downloading it or have already started using it? Feel free to join us on cacaFly Malaysia's Facebook page to discuss this further !
Having trouble building your brand and unsure how to do marketing? Feeling lost in attracting customers and driving traffic to your Instagram account? Contact us and let the professional consultancy team at cacaFly work with you to create a remarkable new presence!
Email: [email protected]
Mobile: 017-7486433
---
cacaFly Malaysia is always at the forefront of digital marketing and committed to being the most reliable partner of our clients, priding ourselves in offering premium services with utmost enthusiasm and professionalism. Specializing in serving brand and performance oriented clients, our one-stop digital marketing services ranges from early research, mid-term advertising, MarTech application and creative production to data analysis and strategy optimization, cacaFly Malaysia has assisted countless brands and online merchant improve their performance and expand their businesses. If you need help with digital marketing strategy, ad placements etc., contact us now! PM us on cacaFly Malaysia Facebook or email us at [email protected]