Have you ever tried Instagram Collaboration posts yet?
The function of Inviting collaborator is different from tagging friends. It allows posts or Reels appear on the original author's account as well as the collaborator's account. It's a great way to increase reach and promote engagement rate!
In the past, you could only invite one collaborator, when your brand organizes an event and invites multiple influencers to participate, you might feel difficult to decide which influencer to invite as a collaborator for your posts, right?
Guess what?
Good news! Now you don't have to worry anymore. Instagram has further optimized the collaborator function! You can now add up to "THREE" collaborators! Keep reading! let cacaFly teach you how to operate it and reach a wider audience with your posts.
Start to create a post or reels
Finish editing, tap "Next"
Tap "Tag people" you will see "Invite collaborators", then choose people who you want to invite (up to 3 people)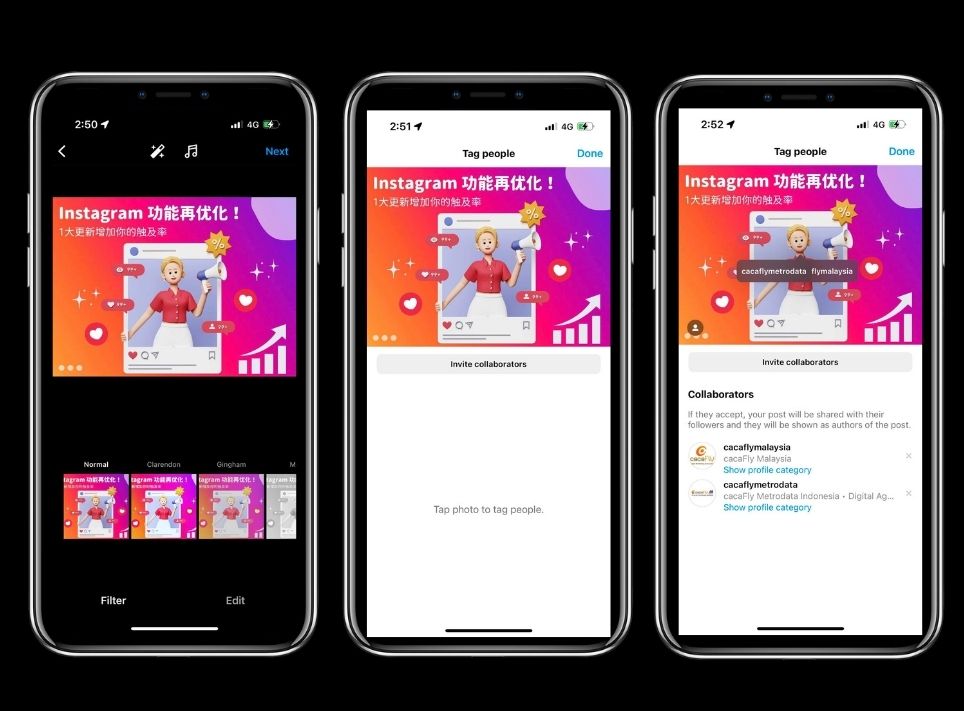 Once you post it, Instagram will send the collaborators invitation to people who you just chosen
After collaborators accept the invitation, their name will appear on the post and it will be shared with their audience.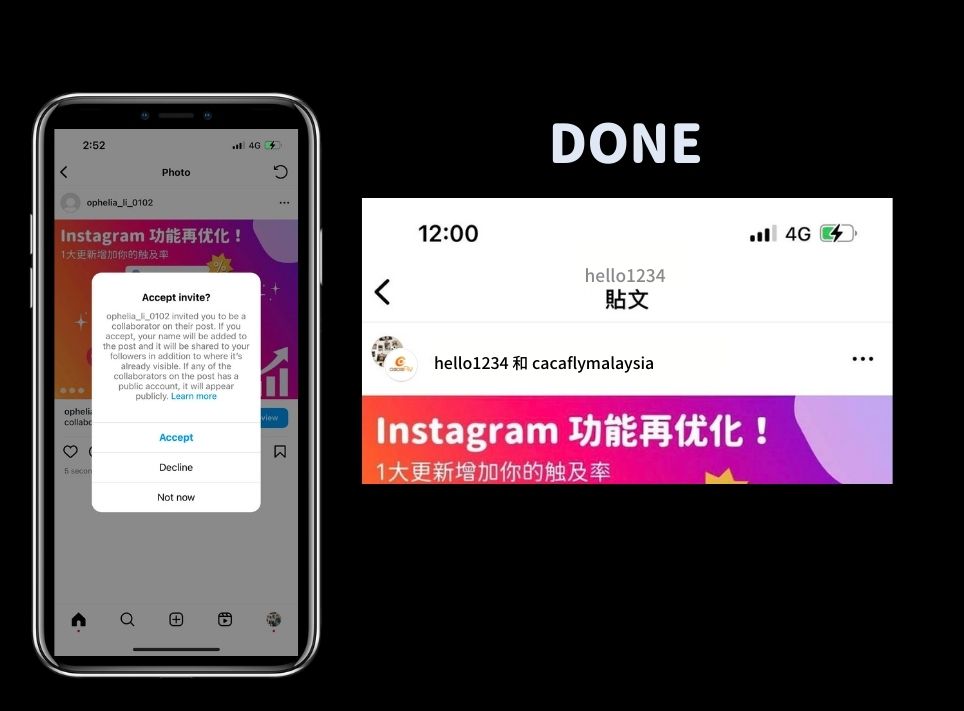 Update your Instagram, and give it a try!
Having trouble building your brand and unsure how to do marketing? Feeling lost in attracting customers and driving traffic to your Instagram account? Contact us and let the professional consultancy team at cacaFly work with you to create a remarkable new presence!
Email: [email protected]
Mobile: 017-7486433
---
cacaFly Malaysia is always at the forefront of digital marketing and committed to being the most reliable partner of our clients, priding ourselves in offering premium services with utmost enthusiasm and professionalism. Specializing in serving brand and performance oriented clients, our one-stop digital marketing services ranges from early research, mid-term advertising, MarTech application and creative production to data analysis and strategy optimization, cacaFly Malaysia has assisted countless brands and online merchant improve their performance and expand their businesses. If you need help with digital marketing strategy, ad placements etc., contact us now! PM us on cacaFly Malaysia Facebook or email us at [email protected]