TikTok is an emerging social media platform in Malaysia. How can we seize this trend and develop marketing strategies that integrate with Malaysia's unique characteristics on the TikTok platform? This series of articles will be divided into two parts. In the previous article, we shared basic information about Malaysian users, their demographics, and popular viewing hours. Today, we will continue to share three additional insights:
Insight 1: Free shipping, coupons, and discounts are the primary reasons why users purchase products.
Insight 2: Attracting users through increased interactivity, uniqueness, and a sense of trust.
Insight 3: Popular content predominantly features fashion and accessories.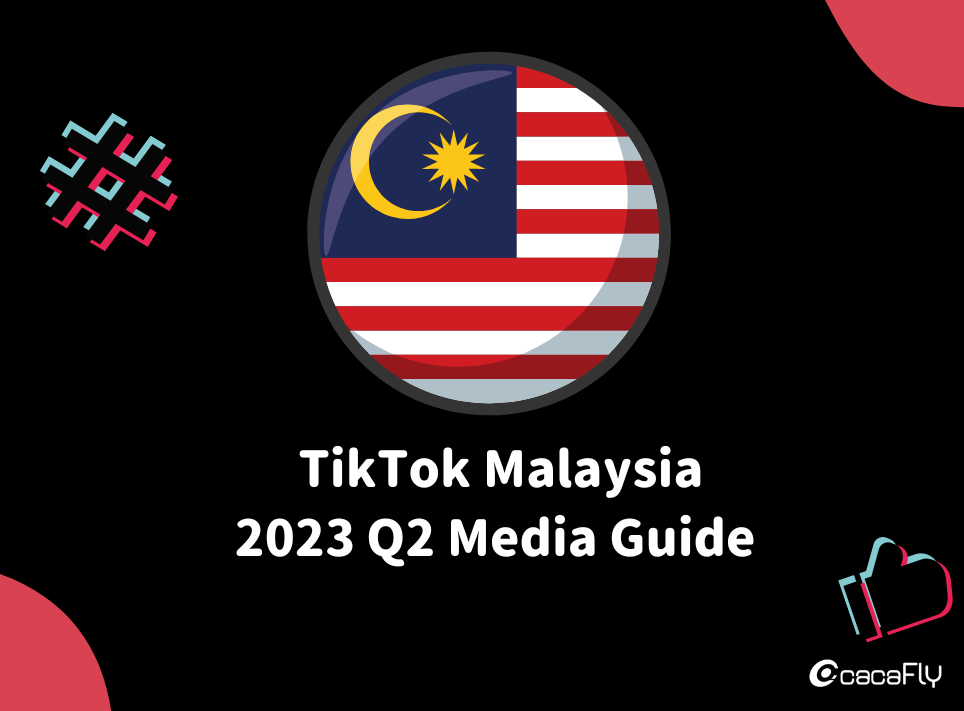 Insight 1: Free shipping, coupons, and discounts are the primary reasons why users purchase products.
According to the data, free shipping is the most significant factor driving product purchases among Malaysian users, accounting for 62% of the responses. This indicates that the demand for free shipping is highly pronounced among Malaysian consumers. Following closely are coupons and discounts, accounting for 51%, which also suggests that these promotional offers hold significant appeal to Malaysian users. Additionally, user purchasing decisions are influenced by factors such as product reviews, quick and convenient payment methods, easy returns, high likes, and positive word-of-mouth. Brands and marketers can leverage this data to develop marketing strategies and create content that meets user demands and boosts sales.
For example, during specific festive periods, brands can offer promotions such as free shipping, distribute coupons, and provide discounts. Additionally, the official website should offer detailed product reviews and user experience sharing. It is recommended that businesses encourage users to leave 5-star reviews or write post-purchase comments online by providing incentives. This approach serves as an effective promotional method. Furthermore, in terms of payment options, offering more flexibility and improving the after-sales return policy can also be beneficial.
Insight 2: Attracting Users through Increased Interactivity, Uniqueness, and Authenticity
According to the report, TikTok users in Malaysia exhibit high levels of interactivity and engagement with content, such as liking, commenting, and sharing. This high level of interactivity can significantly boost brand influence and drive sales.
Interactivity
The report highlights that Malaysian TikTok users show strong loyalty toward brands and products, indicating a high level of trust and identification with them. Brands can leverage this interactivity to promote their brand and products, reinforcing user loyalty and trust.
For example, brands can engage with users through interactive Q&A sessions, addressing their questions and concerns, providing content and information they are interested in, and encouraging participation in brand and product-related activities and promotions. Additionally, regular interaction with users, and responding to their comments and messages, showcases attentiveness and appreciation towards users. Such interactions can enhance user engagement and loyalty towards the brand while also increasing exposure and word-of-mouth promotion for the brand's marketing strategy.
For example, based on the data from the charts, it is understood that many TikTok users tend to check online reviews from other users before deciding whether to purchase a product or service. Additionally, if users follow the product's social community platforms, it significantly increases the likelihood of making a purchase. Therefore, it is essential to encourage business owners to manage their social community platforms effectively, as it can be one of the factors contributing to increased product sales.
The interactivity and engagement described above are instrumental in enhancing the brand influence, and visibility, and driving sales and business growth. It emphasizes the importance of building a positive online reputation and fostering a strong online community to encourage user trust and engagement. This, in turn, can lead to higher purchase intent and ultimately benefit the overall success of the brand and its products.
Uniqueness
Furthermore, TikTok users worldwide commonly perceive the content on TikTok to be unique and distinct from other platforms. According to surveys, 79% of users believe that TikTok's content is one-of-a-kind. Business owners can capitalize on this aspect by creating engaging and valuable content, capturing users' attention, and fostering a sense of trust. This, in turn, can elevate brand visibility, and influence, and drive sales and business growth.
Authenticity
Moreover, research indicates that 78% of consumers wish to see authentic content on TikTok and are willing to make purchase decisions based on such content. Therefore, it is recommended for brands and businesses to utilize the TikTok platform to create genuine and valuable content, enhancing user trust and purchase intent.
By sharing authentic stories, product demonstrations, user reviews, and experiences on TikTok, brands can establish an emotional connection and trust with their audience. Additionally, collaborating with influential users to produce co-created content can further boost the brand's credibility and appeal.
It is crucial to maintain authenticity and value when creating content, consistently offering interesting and useful information that meets the users' needs and expectations. Through this approach, brands can build a positive image on TikTok and convert users into loyal consumers.
Insight 3: Popular Content: Fashion and Accessories Take the Lead
According to the report, the fastest-growing categories on TikTok in Malaysia include fashion and accessories, beauty and personal care, travel, financial services, sports, and outdoor activities. These categories have all experienced growth rates exceeding 50%, highlighting TikTok's potential and allure in the Malaysian market.
Fastest Growing Content Categories
Fashion and accessories are one of the fastest-growing categories, with a growth rate of 92%. This indicates that TikTok users in Malaysia have a strong interest in and demand for fashion and accessories.
Beauty and personal care are another rapidly growing category, with a growth rate of 62%. This demonstrates a significant interest and demand for beauty and personal care among TikTok users in Malaysia. Travel is also a rapidly growing category, with a growth rate of 60%, signifying a strong interest and demand for travel content among Malaysian TikTok users.
Financial services, sports, and outdoor activities are also fast-growing categories, with growth rates of 51% and 52% respectively. These data further emphasize the potential and attractiveness of TikTok in the Malaysian market. Based on these trends, it is recommended that brands in these relevant industries utilize TikTok as one of their primary marketing channels to attract Malaysian users and leave a lasting impression.
Interests Across Different Age Groups
Furthermore, the report also provides a detailed analysis of the interests of different age groups in various industries. This valuable information can help business owners identify the most suitable age demographics for their industries. The report found that the majority of users across most age groups are most interested in food-related content. However, for the 16 to 24 age group, they show a stronger preference for music-related content.
This suggests that business owners can tailor their marketing strategies and content based on their industry's target age group, catering to their specific interests and needs. If your industry is related to food, attracting users from different age groups may be relatively easier. For the 16 to 24 age group, focusing more on music-related content is recommended to capture their attention.
In conclusion, targeting the audience based on their age-specific interests and providing relevant content can significantly enhance the brand's influence and user engagement on TikTok.
The above insights provide valuable information for major brands and businesses, helping them create engaging content and formulate marketing strategies targeting Malaysian users. By leveraging TikTok's interactivity and user engagement, brands can enhance their influence and visibility, thereby driving sales and business growth.
Need a professional team to create TikTok videos for you?
Looking for TikTok celebrities to work with and place TikTok ads?
cacaFly Malaysia is here to help!
Contact us now through the following channels:
PM: cacafly Malaysia Facebook
Email: [email protected]
Mobile: 017-7486433
---
cacaFly Malaysia is always at the forefront of digital marketing and committed to being the most reliable partner of our clients, priding ourselves in offering premium services with utmost enthusiasm and professionalism. Specializing in serving brand and performance oriented clients, our one-stop digital marketing services ranges from early research, mid-term advertising, MarTech application and creative production to data analysis and strategy optimization, cacaFly Malaysia has assisted countless brands and online merchant improve their performance and expand their businesses. If you need help with digital marketing strategy, ad placements etc., contact us now! PM us on cacaFly Malaysia Facebook or email us at [email protected]