The film has always been one of the core contents of Facebook. As early as 2007, Facebook allowed users to post short videos in their feeds. However, with the changing habits of social media usage, there has been a rise in the trend of browsing short videos in formats like Reels and TikTok. Recently, Meta announced that Meta Watch will be rebranded as Meta Video, along with the introduction of some new Meta Video features. Today, cacaFly has organized the three main points for you:
Point One: Introducing editing tools similar to Reels for creating dynamic videos in the feed.
Point Two: Centralize all the videos on Facebook in one place.
Point Three: Easily discovering popular themed videos, enabling direct interaction between Reels and Facebook.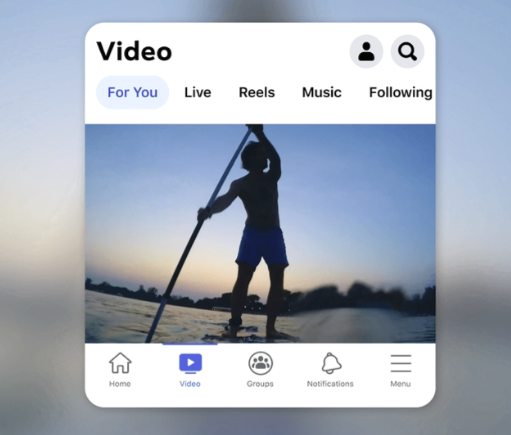 What is Meta Video?
"Meta Video" refers to the video features, services, and content provided by the company Meta. Meta announced a series of new enhancements to its video platform, with the primary aim of transforming Facebook from a social application to an entertainment platform in line with industry trends. These video features include renaming the "Watch" option to "Video" to showcase a broader range of video content on the platform, beyond just the specialized shows in the original Watch Feed.
Additionally, Meta has enhanced video exploration elements to highlight popular video themes and integrated Reels editing tools to encourage more short video creation. Through these improvements, Meta aims to attract more users and provide a richer and more diverse video content experience.
Therefore, it is recommended that marketers seize the opportunity and make full use of the new features of Meta Video to create engaging content. Additionally, building closer connections with their target audience can lead to broader development opportunities for brands and businesses.
Meta recently announced that they will be introducing new video enhancements for Facebook, primarily to align with current industry trends.
Making editing easier
Meta stated that they have started rolling out more editing tools similar to Reels for the Feed, making the process of creating and sharing videos on Facebook much easier for users. Whether it's sharing videos with friends and family or connecting with people who share similar interests, these video editing tools aim to simplify the process and allow users to express their ideas through Reels or videos more easily.
Seamless editing: Audio, music, and captions are all integrated into one place on Reels, making it easier for users to edit and view the length of their videos.
More editing tools: Users can leverage features like speeding up, reversing, or replacing clips to enhance their video creativity.
Enhanced audio: Users can search and add music and audio clips, record voiceovers, and reduce unwanted noise to mix the right sound into their videos.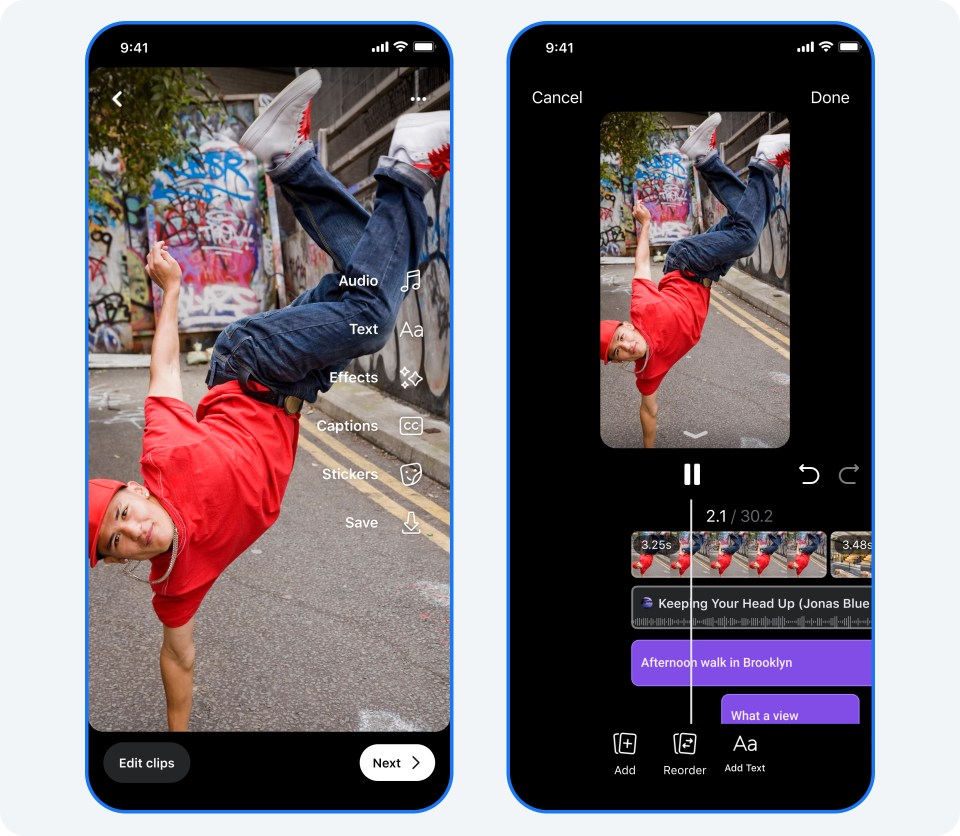 Point Two: Centralizing all videos on Facebook in one place
The second new feature is that Facebook will gather all videos in a convenient, one-stop section, including Reels, longer videos, and live content.
When users browse through Meta Video, they can scroll through recommended content in a TikTok-like manner. However, unlike TikTok, when they come across Reels content, it will be marked as Reels, and by clicking on the video, they can easily jump to the Reels content page.
This design makes it more convenient for users to find Reels videos that interest them, providing a more personalized and customized viewing experience. This new collection and browsing method offers users a smoother and more diverse video-watching experience, while also providing marketers with more opportunities to showcase and promote products, increasing exposure for their offerings.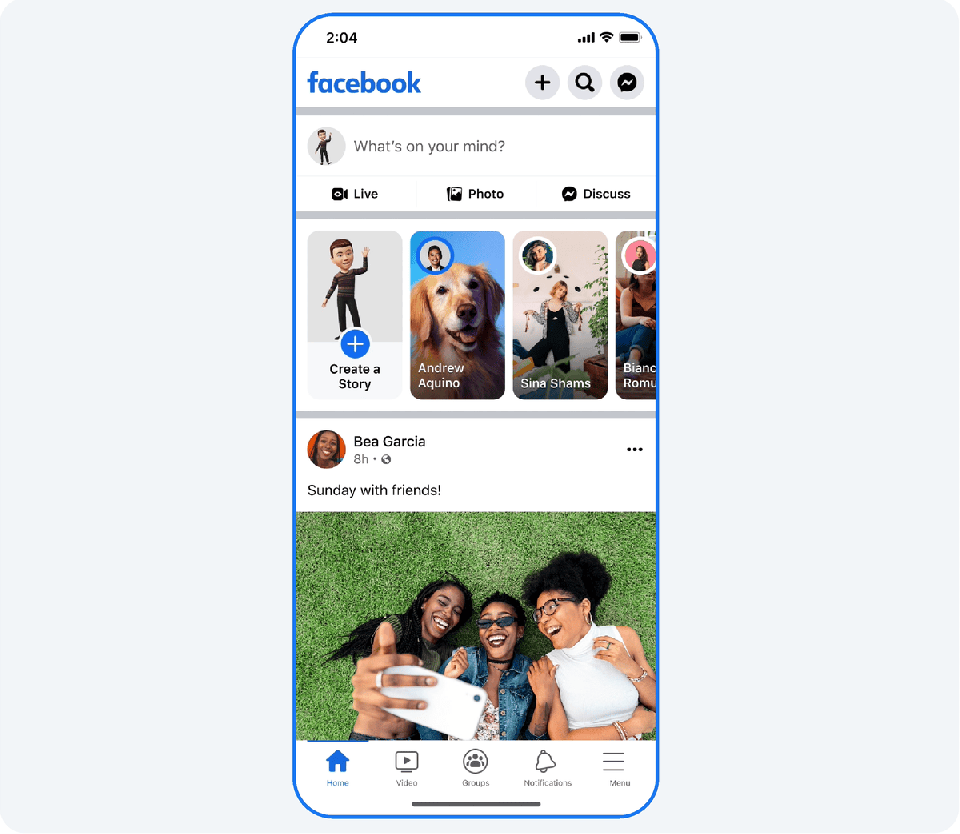 Point Three: Easily discover popular themed videos, Reels, and Facebook can interact directly.
Discover popular videos on Facebook
As part of this update, Meta has redesigned the video search function. Now, when users click on the Video section, they will find a "Search" option in the top right corner. By clicking on it, users will see various tags and topics related to both short and long videos. Users can directly find the content they want to watch within the Video section by searching for video titles, relevant hashtags, or video types.
Furthermore, Meta combines human curation and machine learning to select popular themes and videos, recommending content that users are likely to enjoy and find interesting, based on their preferences and interests. Through these improvements, users can easily discover and browse videos that interest them, making their video-watching experience more personalized and enriching.
Interacting with Instagram Reels on Facebook
The latest addition is that now you can also interact with Instagram Reels on Facebook! Users can view and comment on recommended Instagram Reels content directly within the Facebook platform, without the need to switch between the two apps. To do this, users can simply add their Facebook and Instagram accounts to the account center. This way, you can see relevant content on both Instagram and Facebook.
By introducing the feature of watching Instagram Reels on Facebook, many Instagram creators can reach a wider audience, even those who may not have an active Facebook profile. This provides creators with a broader platform, enabling their content to be discovered and appreciated by more people. At the same time, it offers users a richer and more diverse content experience, allowing them to engage with Instagram Reels content on Facebook, expanding the scope of social media interaction and engagement.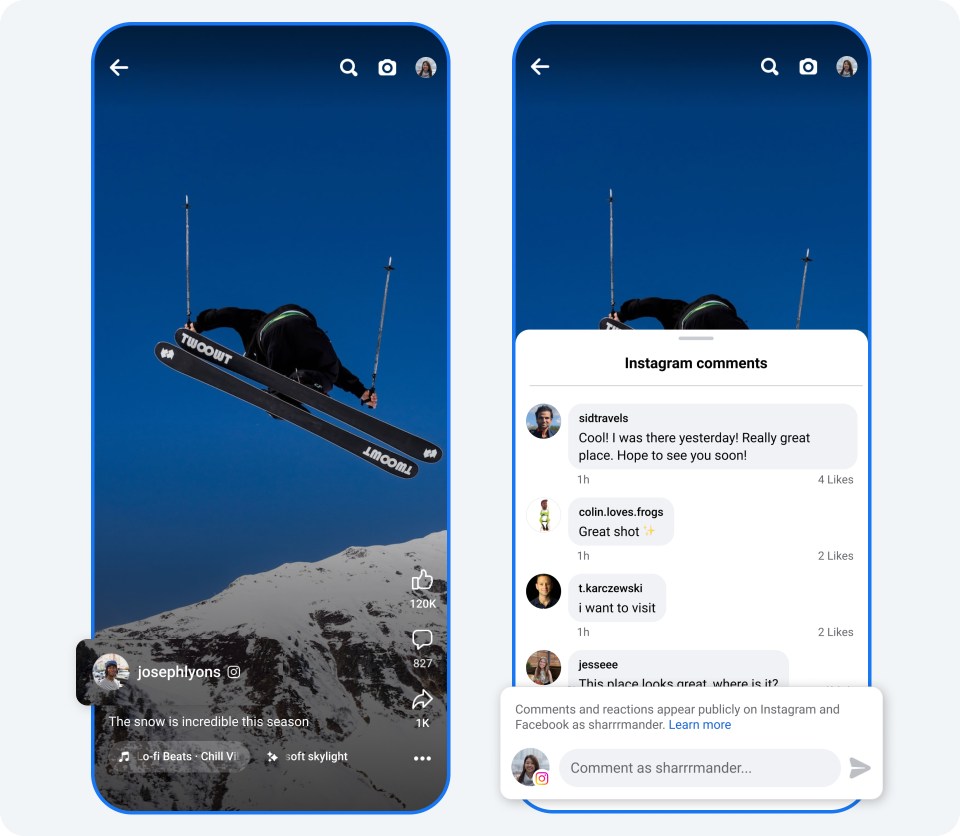 After reading this article, it is hoped that marketers can make good use of Meta Video's new features, integrate them into their marketing strategies, and provide high-quality content to establish deep interactions with users. If you want to learn more, you can click here to read the full article.
If you are interested in running Facebook and Instagram ads but don't know how to get started, cacaFly's professional consulting team can help you lay out a digital marketing blueprint! You can contact us through the following methods:
PM: cacafly Malaysia Facebook
Email: [email protected]
Mobile: 017-7486433
---
cacaFly Malaysia's professional team is always at the forefront of digital marketing, driven by passion and a commitment to provide genuine and reliable services as the most trusted partner for our clients. We focus on providing one-stop digital marketing services for brand and performance-oriented clients, from initial research, mid-term advertising placement, MarTech application, and content creation, to data analysis and strategy optimization in the later stages. We help countless brands and online businesses effectively improve their performance and succeed in expanding their online business. If you need advice on digital marketing layout, advertising placement, or other aspects, contact our professional team now! You can PM cacafly Malaysia Facebook or email [email protected].