In this digital age, social media platforms are constantly introducing new ideas and features to attract more users and ignite the passion of creators. Recently, the advertising revenue-sharing program introduced by the X platform has sparked extensive discussions and interest. Can this program truly bring substantial rewards for creators? What requirements and limitations lie behind the plan? Let's delve deeper to find out!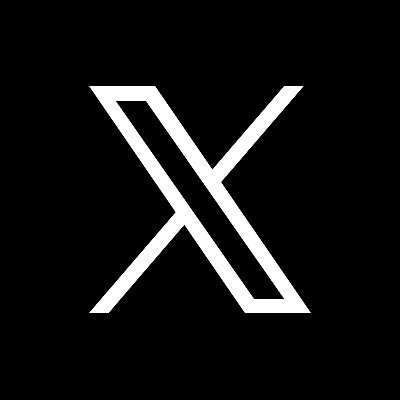 What is X Revenue Sharing Platform?
To stand out amidst the competition on various social platforms like Instagram, Threads, and more, X has introduced a new plan. This plan primarily involves sharing a portion of the advertising revenue generated through post-sharing and replies, as a way to reward creators' efforts. Elon Musk, the Chairman of the X platform, mentioned that the company has already started compensating some creators earlier this month.
However, now, users worldwide who meet the eligibility criteria have the opportunity to apply for this program through the 'Monetization' tab in their settings. Currently, this feature is available in Malaysia. Apart from Malaysia, over 100 countries including Taiwan, Singapore, the United States, and Thailand have also opened up this functionality.
Want to Earn Advertising Revenue? Here are 3 Things to Achieve!
The launch of X's Creator Advertising Revenue Sharing Program has garnered significant attention, offering creators a fresh opportunity to derive economic rewards from their content on the platform. However, not all creators can partake. X has outlined a series of stringent eligibility criteria to ensure the program's sustainability and high-quality development.
Requirement 1: Subscribe to X Premium or Become a Verified Entity
Firstly, to be eligible for participation in X Advertising Revenue Sharing Program, creators must either subscribe to X Premium or belong to a verified entity. This requirement signifies X aim to attract genuinely active and popular creators on the platform, ensuring they can experience the benefits of this program. This can also be viewed as X effort to expand its base of paying users while encouraging greater participation from creators.
Requirement 2: Maintain a Continuous Exposure of 15 Million Impressions over Three Months
Secondly, creators need to accumulate a minimum of 15 million impressions within the past three months to meet the program's eligibility criteria. This indicates that a creator's content must attract a substantial audience and significant engagement during this timeframe. It reflects X expectations for participants, aiming to attract creators with high influence and popularity.
Requirement 3: Have at Least 500 Followers
The final requirement entails creators having a minimum of 500 followers on the platform. This prerequisite primarily ensures that creators eligible for advertising revenue possess influence and create appealing content.
4 Steps to Obtain Advertising Revenue
X official statement emphasizes their desire for a streamlined process, hence all eligible X Premium subscribers and verified entities, once meeting the criteria and joining, have the right to receive revenue shares. The following 4 steps will guide you on how to easily obtain advertising revenue:
Step 1 : Eligible users can navigate to the "Monetization" option in their account settings.
Step 2: When users click on "Join and setup payouts," they will be prompted to register a Stripe account. This account is primarily used to receive the advertising revenue disbursed by X.
Step 3: Users can transfer funds from their Stripe account to their external bank account.
Step 4: Once joined, users will receive advertising revenue regularly as long as their account earnings exceed $10.
X revenue-sharing platform provides creators with a novel and enticing opportunity to stand out in the fiercely competitive landscape of social media. By sharing in the advertising revenue generated through post sharing and replies, the X platform not only rewards creators for their hard work but also fosters a more creative and appealing content ecosystem. For those interested in gaining a deeper understanding of X advertising revenue qualifications and limitations, you can click here to learn more.
Contact us and let the professional consultancy team
at cacaFly work with you to create a remarkable new presence!
Email: [email protected]
Mobile: 017-7486433
---
cacaFly Malaysia is always at the forefront of digital marketing and committed to being the most reliable partner of our clients, priding ourselves in offering premium services with utmost enthusiasm and professionalism. Specializing in serving brand and performance oriented clients, our one-stop digital marketing services ranges from early research, mid-term advertising, MarTech application and creative production to data analysis and strategy optimization, cacaFly Malaysia has assisted countless brands and online merchant improve their performance and expand their businesses. If you need help with digital marketing strategy, ad placements etc., contact us now! PM us on cacaFly Malaysia Facebook or email us at [email protected]